Welcome to
The Smoothly Done Movers and Services Inc
Making The Impossible, Possible
The Smoothly Done Movers and Services Inc. provides moving, cleaning and other services to our customers for over 10 years. We are committed to making your experiences with us a memorable one. We have a great, friendly team waiting to help with your move or services. Offering Guaranteed flat rate pricing so you know what to expect when it comes to the price. With no hidden fees that come up on the day of your service. We want you to be able to plan your services with ease and worry-free. We also have payment plans that are easy and affordable. So, you can book your service and guarantee your services date and time without paying upfront. Request a quote today with The Smoothly Done Movers and Services Inc.

Minimum 2 hours of services. Travel fees may apply to areas outside of Toronto. Flight of stairs may apply for moving.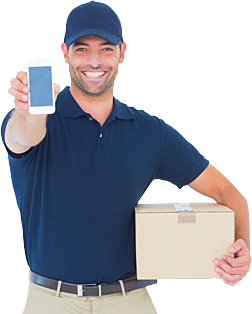 YOUR MOVERS – 7 DAYS A WEEK!
CONTACT OUR TEAM IF YOU HAVE ANY QUESTIONS
WE ARE HERE TO HELP YOU!
© 2010 - 2020 The Smoothly Done Movers & Services Inc.

All rights reserved.