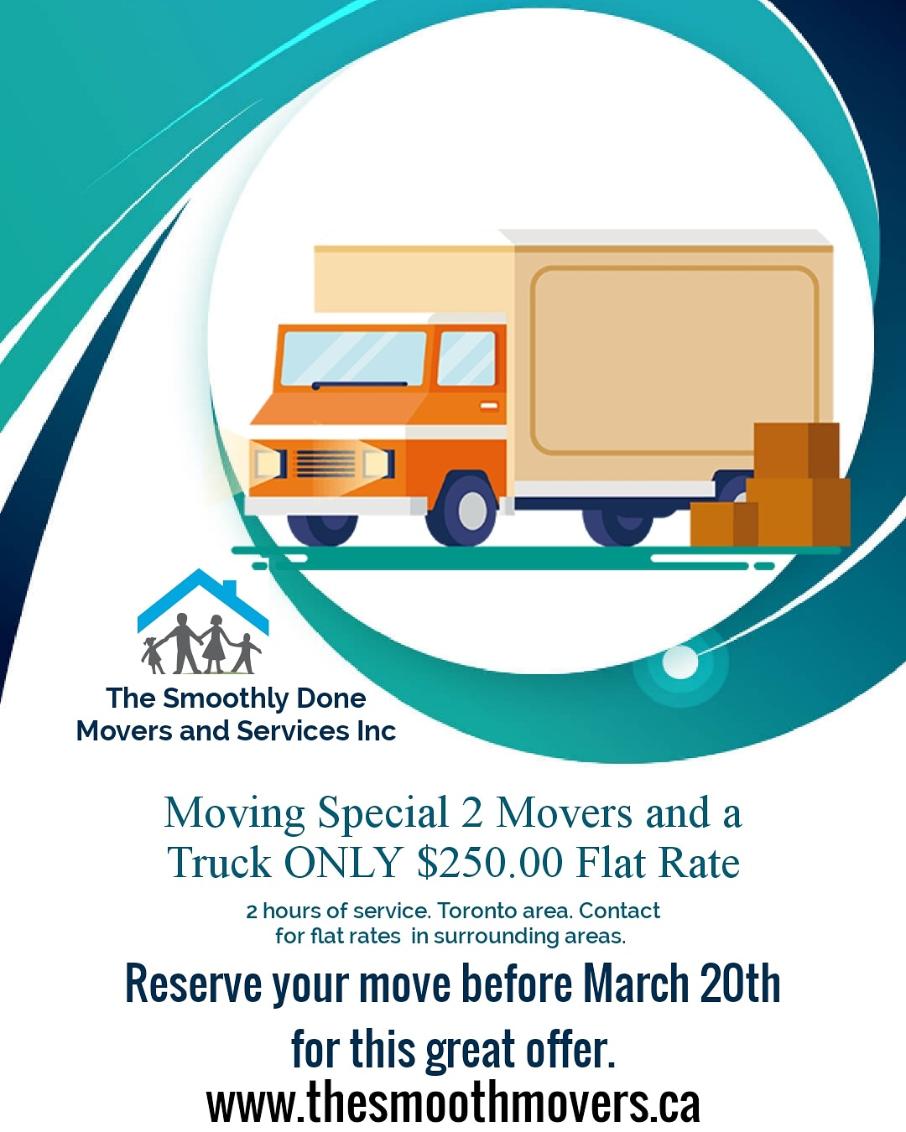 We understand that moving can be difficult. That's why The Smoothly Done Movers and Services Inc. offers professional, reliable moving services. Most quality service and affordable rates to help ease the stress of moving. We also provide office moves. We take special care moving your precious belongings.
Make sure to check out our Moving Checklist , Tips and tricks to help make the day of your move Smoothly Done.
Minimum 2 hours of services. Please allow 24 hours notice for cancellation. Travel fees may apply to areas outside of Toronto. Flight of stairs may apply for moving.
Need Help Packing and/or Unpacking?
Need a truck for your move?
Contact us for our flat rates.
We have the best, guaranteed flat rates with no hidden costs or fees.
Book our crew and Relax. Let us take care of everything and take the stress out of your move.
We also have no interest payment plans.
Delivery Service
Have Catering, Small, Medium or Large Parcels to be delivered?
How about grocery pick up and delivered?
We can do it all! We offer the best rates possible for safe, convenient delivery of your items.
Delivery starting as low as $5
Contact us today for our special rates for parcel to be delivered.

.
You can choose to pay now and book your service for 2 helpers and 2 hours of service in advance.